Your Aircraft Exterior Customization Experts
HAPPY DESIGN STUDIO, ADHETEC,
GENERAL ATOMICS AEROTEC SYSTEMS:
A collective of experts. Three major partners involved in exterior customization of Business Jets decided to join forces and build synergies to generate more possibilities for their customers.
The result is a unique offer, allowing Business Jets owners to implement complex, large-scale liveries on the highest level.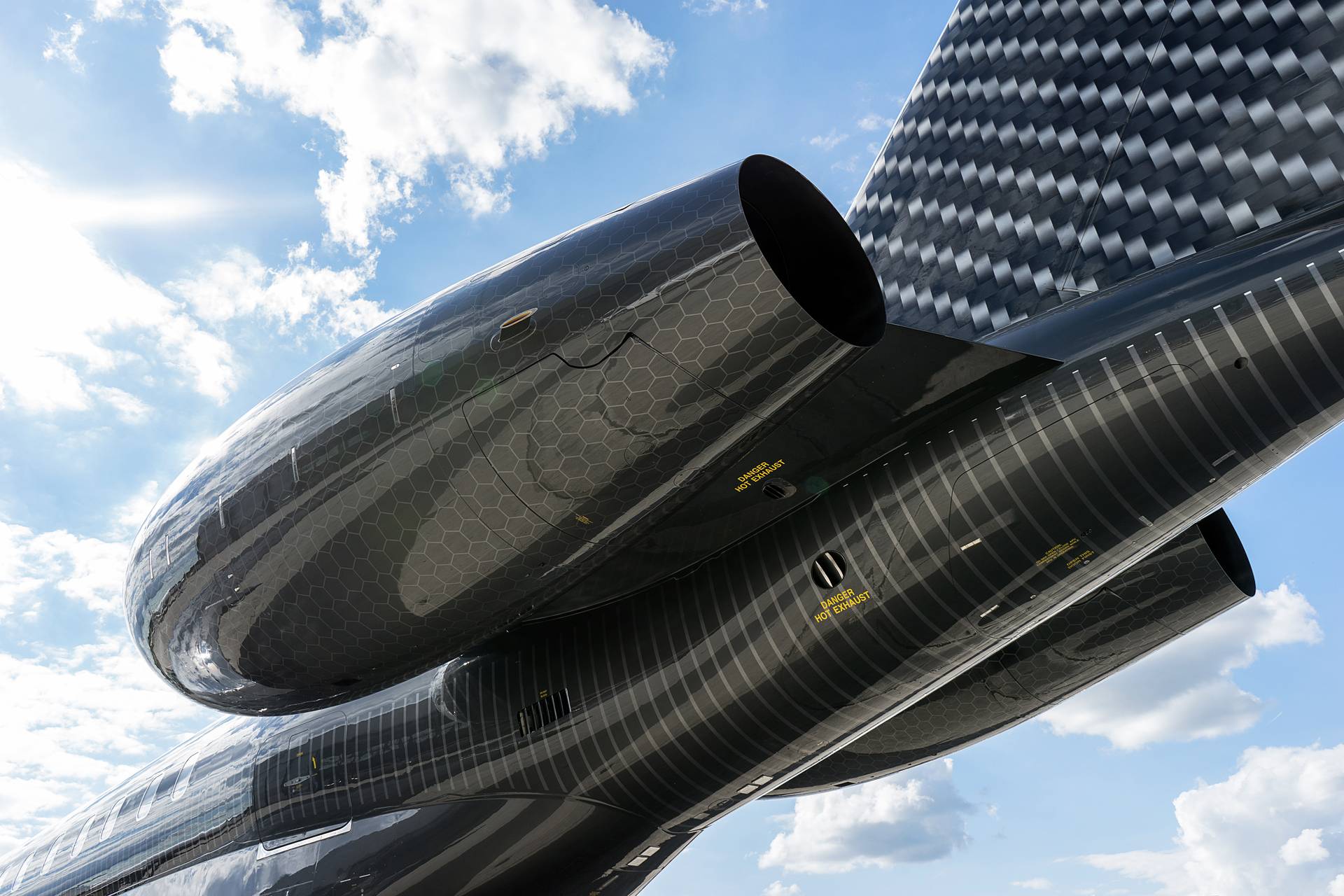 Start a project with us
Contact us at info@aircraft-exteriors.com to make a first step towards your individual livery. By contacting the email, you agree that all three listed project partners may receive your request and may contact you.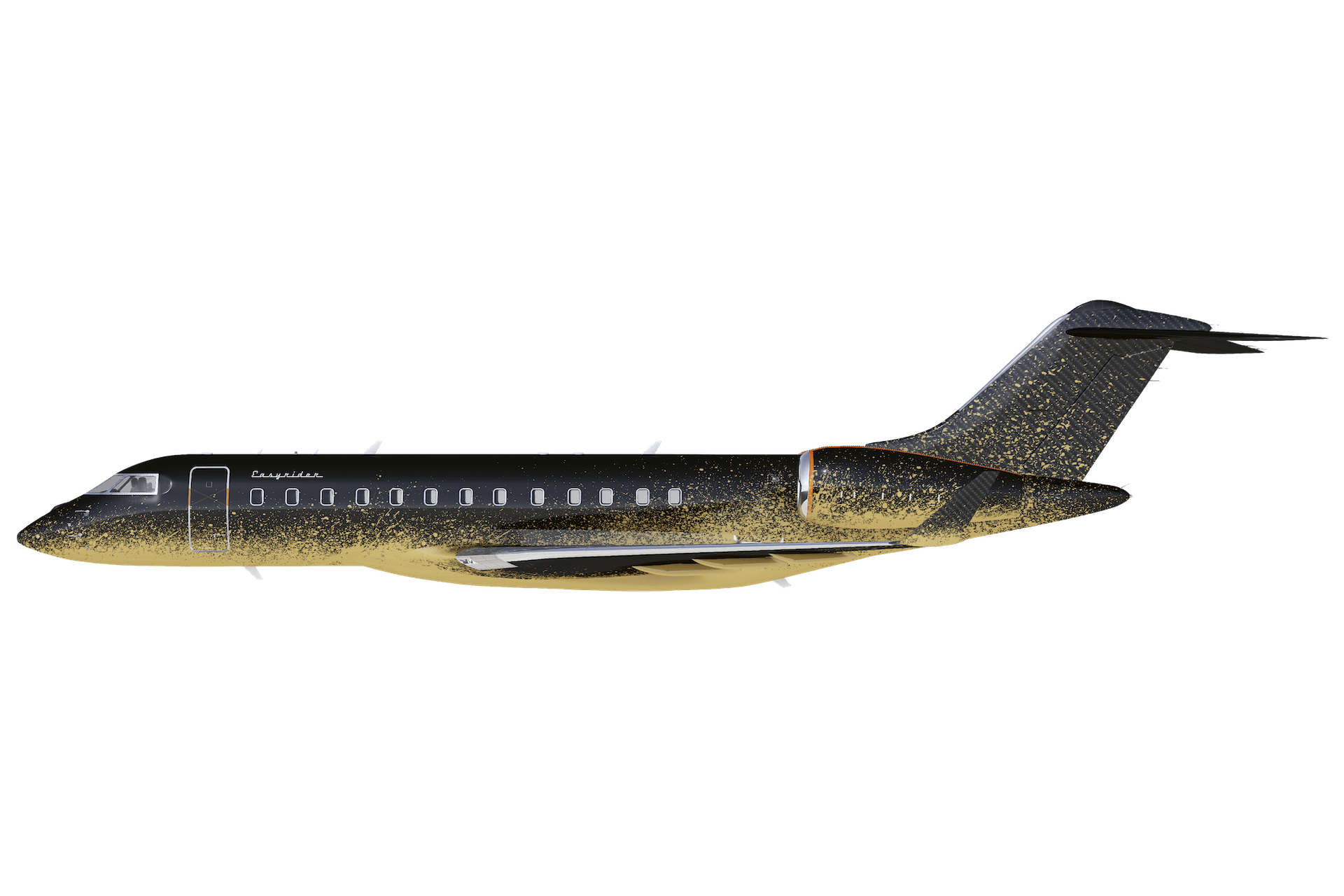 HAPPY DESIGN STUDIO was founded by Didier Wolff in 2009 in Strasbourg, France. Happy Design Studio has become a worldwide reference in original taylor made liveries on any type of aircraft. HDS creates unique aircraft liveries and guides the entire painting process in order to ensure the exact match with the original project validated by his Clients and most of all make sure that it has been painted in agreement with the aviation state of the art rules, as it is not subject to any compromise.
Website: www.happydesign.net
ADHETEC is the world leader in the development and manufacturing of large-scale decorative foils, dedicated to business and commercial aircraft liveries. Available to all approved aircraft areas, we offer unlimited design capabilities, from basic registrations to a full aircraft wraps. Our livery decals are qualified by all major OEM and provide the same durability as paint coating. ADHETEC's highly skilled fitting teams can perform the installation under competitive leadtimes at the facility of your choice. More recently, ADHETEC introduced innovative cabin decorative foils to align interior with exterior appearance, and create a unique Customer experience and brand image.
Website: www.adhetec.com
GENERAL ATOMICS AEROTEC SYSTEMS (GA-ATS) is a German Business Jet service center located in the heart of Europe at Oberpfaffenhofen Airport. The company offers a wide range of services including aircraft MRO, Upgrades and VIP Paint+. Thanks to the exceptional One-Stop-Shop concept of GA-ATS, all work can be completed within a single stop at one location, resulting in maximum service at minimum downtime. General Atomics AeroTec Systems is an Embracer Authorized Service Center (EASC) and a certified service center for Bombardier Business Jets. Thanks to the long-term experience and the talented and motivated employees, virtually all wishes in the field of Business Jet MRO, Upgrades and VIP Paint+ can be implemented. GA-ATS manufactures the Do228 in Oberpfaffenhofen and provides MRO services for the aircraft.
Website: www.ga-ats.com
The Project, that brought us together: Winner of the European Product Design Award, the Carboneum livery design became a reference in terms of know-how and audacity.
* By contacting the email, you agree that all three listed project partners and General Atomics Europe may receive your request and may contact you.